Looking at the landing page of the Highrise web-app in Firefox I noticed that it has some funky font rendering. The quote from Highrise users—Mari in the picture below—is supposed to be in Baskerville. But the font looks off, it's too thick and the punctuation isn't hung.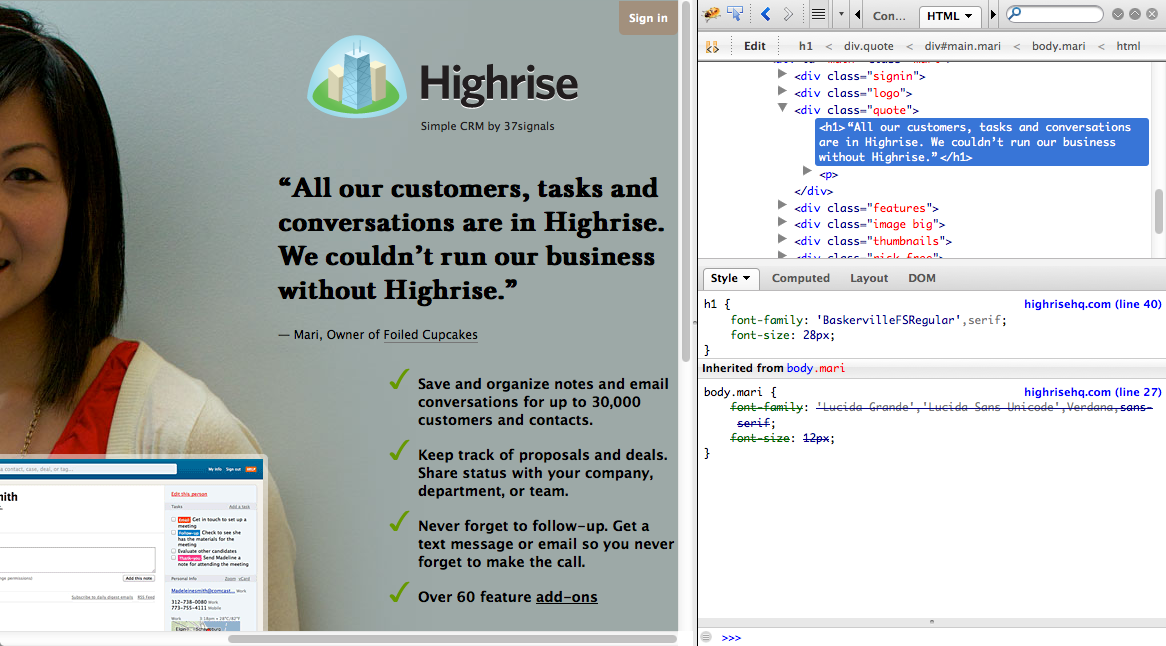 Click to see a larger version
This is actually an easy enough fix: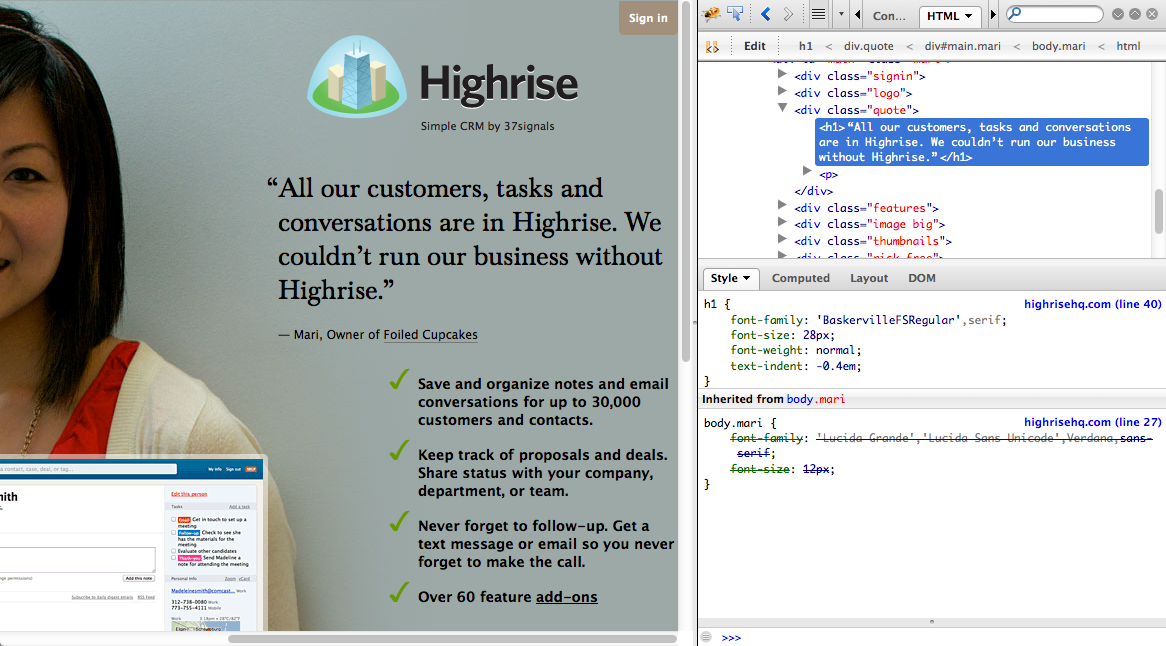 Click to see a larger version
All you have to do is add font-weight: normal and text-indent: -0.4em to the css properties of the H1 element that contains the quote.
The reason you need to add font-weight: normal is that many browsers—FF included—automatically add a font-weight: bold to H1 elements. And if one doesn't address that through a css reset it can often make fonts with only one weight look weird. This is because the browser looks for a bold version of the font. If it doesn't find one it will automatically draw its own by adding an outline. This usually results in awkward rendering.
I think text-indent: -0.4em is self-explanatory, it hangs the punctuation (ie. the opening quote).
All in all, Highrise is a great product though… which is par for the course from the guys at 37Signals.